MICHAEL J. SAILOR
上传时间 :
2019-09-21 17:35:18
浏览次数 :
1
作者与来源 :
苏丽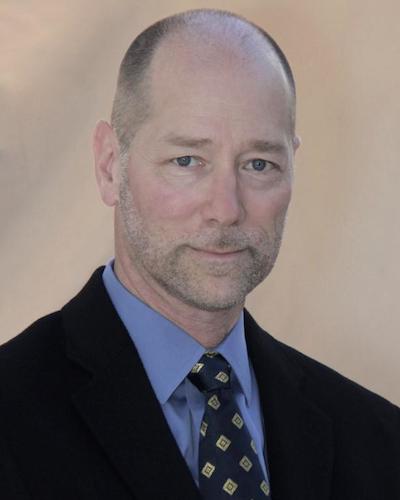 姓 名:MICHAEL J. SAILOR

电子邮箱: msailor@ucsd.edu
杭州师范大学 有机硅材料及化学重点实验室 客座教授
教育背景:
1975-79 High School Diploma (高中毕业文凭), Cottonwood High School, Salt Lake City, Utah, USA(美国犹他州盐湖区,棉木高中)
1979-83 B.S. in Chemistry (化学学士学位), Harvey Mudd College, Claremont, California, USA(美国加利福尼亚州克莱尔蒙特,哈维姆德学院)
1983-88 Ph.D. in Inorganic Chemistry (无机化学博士学位), Northwestern University, Evanston, Illinois, USA.(美国伊利诺伊州埃文斯顿,西北大学) Directed by Prof. Duward F. Shriver. Thesis: "Characterization and Reactivity of the CCO Ligand in Trinuclear Ruthenium Carbonyl Clusters"(导师为Duward F. Shriver教授,毕业论文题为"CCO基团在三核钌羰基簇中的形态及活性")
1988-90 Post-doctoral associate (博士后), Stanford University (Stanford, California, USA) and The California Institute of Technology (Pasadena, California, USA). (美国斯坦福大学及加州理工大学)Directed by Prof. Nathan S. Lewis. Investigated semiconductor/polymer interfaces.(导师为Nathan S. Lewis教授,研究方向为半导体及聚合物界面)
学术经历:
July 2015-present Distinguished Professor (杰出教授), Department of Chemistry and Biochemistry, University of California, San Diego(加州大学圣地亚哥分校,化学与生物化学学院)
July 1996-2015 Professor (教授), Department of Chemistry and Biochemistry, University of California, San Diego(加州大学圣地亚哥分校,化学与生物化学学院)
October 2012 Invited Professor (特邀教授), Associate Researcher(副研究员), CNRS Institut Charles Gerhardt, Montpellier, France(法国,蒙彼利埃,CNRS Institut Charles Gerhardt)
July 2008-present Affiliate Professor (附属教授), Department of Bioengineering, University of California, San Diego(加州大学圣地亚哥分校,生物工程学院)
July 2008-present Affiliate Professor (附属教授), Department of Nanoengineering, University of California, San Diego(加州大学圣地亚哥分校,纳米工程学院)
July 2006-present Member(会员), Moores Cancer Center at the University of California, San Diego (加州大学圣地亚哥分校,莫尔斯癌症中心)
July 1994-96 Associate Professor(副教授), Department of Chemistry and Biochemistry, University of California, San Diego(加州大学圣地亚哥分校,化学与生物化学学院)
July 1990-94 Assistant Professor (助理教授), Department of Chemistry and Biochemistry, University of California, San Diego(加州大学圣地亚哥分校,化学与生物化学学院)
行业任职:

Editorial Advisory Boards(编辑顾问委员): Advanced Materials (1993-present); ACS Sensors (2015-present); ACS Nano (2011-present); Applied Physics Letters (2017-present); Nanoscale Horizons (2015-present); Advanced Healthcare Materials (2011-2016); JCS Chemical Communications (2005-2012); Analytical Chemistry (2007-2009); Nanotechnology Newsletter (2002-2008)
Editorial Boards(编辑委员): ACS Sensors (2017-present); Molecular Cancer Therapeutics (2013-2017)
Executive Committees(执行委员): Sensor Division, The Electrochemical Society, inc. (2004-present); Materials Science Ph.D. program, the University of California, San Diego (1994-present)
External Advisory Committees(执行顾问委员): Doris A. Howell Foundation (2013-present); Program of Excellence in Nanotechnology, Mount Sinai School of Medicine (2010-2015); Michigan Nanotechnology Institute for Medicine and Biological Sciences, MNIMBS (2006-2013)
Scientific Advisory Boards(科研顾问委员): United States Air Force (2006-2010); Earth and Sky (2004-present); NanoTechNexus (2009-present); Protein Discovery, inc. (2003-2007); NanoBioNexus (2003-2009); Iatroquest, inc. (2004-2005); Qgenics, inc. (2002-2003); Spinnaker Biosciences, inc. (2010-present); Illumina, inc. (1998-2000); TruTags, inc. (2011-present); Silicium Energy, inc. (2012-2017); Matrix Industries, inc. (2017-Present); Pacific Integrated Energy, inc. (2012-present).
获奖情况:

2018 Inaugural Distinguished Lecturer, Department of Biomedical Engineering, Texas A & M University(德克萨斯A&M首席讲师)
2016 Fellow of the Royal Society of Chemistry(皇家学会会员)
2015 Elected Fellow, National Academy of Inventors(美国国家发明学会会员)
2013 Chancellor's Award for Postdoctoral Scholar Mentoring, UC San Diego(美国圣地亚哥博士后学者导师奖)
2013 Outstanding Alumnus Award, Harvey Mudd College(哈维姆德学院杰出校友奖)
2012 Elected Fellow, American Association for the Advancement of Science(美国科学促进协会会员)
2011 "Best of Green: Science and Technology" award from Treehugger—A Discovery Company. (Treehugger最佳绿色化学技术奖)
2010 Meritorious Civilian Service Award, United States Air Force(杰出公民服务奖,美国空军)
2010 Leslie E. Orgel Scholar in Inorganic Chemistry, UCSD(Lesilie E.Orgel奖,UCSD)
2008 J. Clarence Karcher Medal, University of Oklahoma(j.Clarence Karcher奖章,俄克拉荷马大学)
2007 Best Scientific Advance of 2007, PETA "Proggy" Progress Award(2007最佳科学进展奖)
2006 "Bronze Phantom Award" recipient from the Boeing Company, Phantom Works Division("青铜幻影奖",波音公司)
2004 Outstanding Faculty Mentor in the Sciences and Engineering, UC San Diego Faculty Mentor Program(杰出科学与工程学院导师,加州大学圣地亚哥分校导师项目)
2004 Lipscomb Lecturer, University of South Carolina(南卡罗莱大学利普斯科姆讲师)
2003 Grand Prize, National Inventors Hall of Fame Collegiate Inventors Competition (shared with graduate student Jamie R. Link)(国家发明家名人堂)
2003 63rd Frontiers In Chemistry Distinguished Lecturer, Case Western Reserve University(第63届化学界杰出讲师,凯斯西储大学)
2002 Max T. Rogers Distinguished Lecturer, Michigan State University(马克斯t罗杰斯杰出讲师,密歇根州立大学)
2002 "The Best of What's New" general technology award winner, Popular Science Magazine(大众科学杂志,最优新科技大奖)
1999 Annual Award for Architectural Research, Architecture® Magazine(建筑研究年度奖,建筑杂志)
1995 University of California Presidential Award for Excellence in Undergraduate Research(加州大学本科生研究优秀奖)
1994-95 Alfred P. Sloan Foundation Fellow(艾尔弗雷德•p•斯隆基金会研究员)
1994-95 Camille Dreyfus Foundation Teacher-Scholar Award(卡米尔-达孚基金会教师奖)
1993-98 National Science Foundation Young Investigator Award(国家科学青年研究者奖)
1993-94 Arnold and Mabel Beckman Foundation Young Investigator Award(阿诺德和梅布尔贝克曼基金会青年研究者奖)
1983 ARCO Fellow, Northwestern University(西北大学,ARCO会员)
主要学术成就:
Michael Joseph Sailor教授在纳米技术,尤其是生物材料,药物传递,传感应用方面进行研究,他是化学,电化学,纳米材料科学尤其是多孔硅系统方向的专家。他是加州大学圣地亚哥分校的杰出教授。他接受过化学家培训,获得了学士学位。 Harvey Mudd College(1983)和M.S.和博士在西北大学(1988)的Duward F. Shriver的指导下获得学位。然后,他在Nathan S. Lewis的指导下在斯坦福大学和加州理工学院进行博士后研究。他于1990年加入加州大学圣地亚哥分校化学与生物化学系,现任加州大学圣地亚哥分校生物工程系,纳米工程系和材料科学与工程专业的会员。 2012年,他在法国蒙彼利埃的CNRS Institut Charles Gerhardt的赞助下担任邀请教授职位。他监督了150多名本科生,研究生和博士后学生,他是230多种研究出版物,一本书和29项专利的作者。他创立了三家公司,并在另外六家公司的科学顾问委员会任职。他是美国科学促进协会会员,美国国家发明学会会员,皇家化学学会会员。
代表性论著:

1. Heinrich, J.L., Curtis, C.L., Credo, G.M., Kavanagh, K.L., and Sailor, M.J., "Luminescent colloidal Si suspensions from porous Si." Science, 1992. 255: p. 66-8. First report of micro-and nano-particles prepared from porous Si. The ultrasound method described here is still the leading means to prepare particles of electrochemically etched porous Si.
《多孔硅中的冷光硅胶体悬浮液》,首次报道了多孔硅制备的微粒,所使用的超声方法仍然在制备电化学刻蚀的多孔硅方面具有指导意义。
2. Lauerhaas, J.M., Credo, G.M., Heinrich, J.L., and Sailor, M.J., "Reversible Luminescence Quenching of Porous Si by Solvents." J. Am. Chem. Soc., 1992. 114: p. 1911-2. First report of photoluminescence quenching of porous Si by molecular adsorbates.
《多孔硅在溶剂中的可逆荧光淬灭》,首次报道了在多孔硅在被细胞吸收后的荧光淬灭现象。
3. Curtis, C.L., Doan, V.V., Credo, G.M., and Sailor, M.J., "Observation of Optical Cavity Modes in Photoluminescent Porous Silicon Films." J. Electrochem. Soc., 1993. 140(12): p. 3492-4. First report showing the interference spectrum from a porous Si film as a means to detect chemicals.
《光致发光多孔硅薄膜光腔模态观测》,首次报道了多孔硅薄膜的干涉光谱可以作为一种检测化学物质的方法。
4. Green, W.H., Le, K.P., Grey, J., Au, T.T., and Sailor, M.J., "White Phosphors from a Silicate-Carboxylate Sol-Gel Precursor that Lack Metal Activator Ions." Science, 1997. 276: p. 1826-8. Reported the discovery of a non-aqueous sol-gel reaction that generates intrinsically luminescent Si oxide material.
《缺乏金属活性离子的来自硅酸盐-羧酸盐-凝胶前体的白色荧光粉》报告了一种产生于可发光的氧化硅材料中发生的一种非水的溶胶-凝胶反应。
5. Lin, V.S.-Y., Motesharei, K., Dancil, K.S., Sailor, M.J., and Ghadiri, M.R., "A Porous Silicon-Based Optical Interferometric Biosensor." Science, 1997. 278(5339): p. 840-3. First porous Si biosensor paper. Showed the interference spectrum from a porous Si film can be used as a label-free biosensor. Licensed to Silicon Kinetics, inc., who has been marketing a porous Si-based biosensor since May, 2008.
《基于多孔硅的光学干涉生物传感器》,首篇关于硅生物传感器的报道,表明多孔硅薄膜的干涉光谱可以作为一种无标记的生物传感器,并且在2008年即上市了基于多孔硅的生物传感器。
6. Sohn, H., Létant, S., Sailor, M.J., and Trogler, W.C., "Detection of fluorophosphonate chemical warfare agents by catalytic hydrolysis with a porous silicon interferometer." J. Am. Chem. Soc., 2000. 122: p. 5399-400. Showed that catalytic reactions can be coupled to the optical response from porous Si to amplify detection of chemicals. First detection of a chemical warfare agent with porous Si.
《多孔硅干涉仪催化水解法检测氟磷酸盐化学试剂》,文章表明催化反应可以与多孔硅的光响应耦合,从而放大对化学物质的检测。首次制备了一种具有多孔硅的化学试剂。
7. Colicos, M.A., Collins, B.E., Sailor, M.J., and Goda, Y., "Hippocampal synapse remodeling induced by photoconductive silicon stimulation." Cell, 2001. 107(5): p. 605-16. First example of photoelectrochemical stimulation of live cells using a photoconductive substrate (silicon) as a cellular host.
《光导硅刺激诱导海马突触重构》首例使用光导硅对活体细胞进行光电化学刺激。
8. Sohn, H., Calhoun, R.M., Sailor, M.J., and Trogler, W.C., "Detection of TNT and Picric Acid on Surfaces and in Seawater Using Photoluminescent Polysiloles." Angew. Chem. Int. Ed., 2001. 40(11): p. 2104-5. Discovery of the unexpected ability of photoluminescent silicon-based polymers to respond selectively to nitroaromatic molecules. Technology spawned the company RedXDefense.
《利用光致发光的聚硅树脂检测表面和海水中TNT和柠檬酸的含量》
9. Cunin, F., Schmedake, T.A., Link, J.R., Li, Y.Y., Koh, J., Bhatia, S.N., and Sailor, M.J., "Biomolecular screening with encoded porous silicon photonic crystals." Nature Mater., 2002. 1: p. 39-41. First demonstration of the use of optical signatures etched into porous Si particles to act as encoding elements. Now referred to as "Spectral Barcodes." Technology licensed to TruTag, inc., marketed under the TruTag trademark (www.trutags.com) Technology also licensed to Minus9, inc. (www.minus9labs.com), marketed under the MINT trademark.
《用编码多孔硅光子晶体进行生物分子筛选》首次表明利用蚀刻成多孔硅粒子的光学特征可以作为编码元素。
10. Li, Y.Y., Cunin, F., Link, J.R., Gao, T., Betts, R.E., Reiver, S.H., Chin, V., Bhatia, S.N., and Sailor, M.J., "Polymer Replicas of Photonic Porous Silicon For Sensing and Drug Delivery Applications." Science, 2003. 299 (5615), 2045-2047. First demonstration of the use of porous Si as a template to generate nanostructured polymers. Technology licensed to Spinnaker Biosciences, inc.
《用于传感和药物传递的光子多孔硅的聚合物复制品》首次摆明可以使用多孔硅作为模板来生成纳米结构聚合物。
11. Link, J.R. and Sailor, M.J., "Smart Dust: Self-assembling, self-orienting photonic crystals of porous Si." Proc. Nat. Acad. Sci., 2003. 100(19): p. 10607-10. "Smart dust" paper illustrating the interplay of electrochemistry, chemistry, and optics to generate functional nanostructures.
《"智能尘埃":多孔硅的自组装自定向光子晶体》"智能尘埃"纸说明了电化学、化学和光学相互作用产生功能纳米结构。
12. Pacholski, C., Sartor, M., Sailor, M.J., Cunin, F., and Miskelly, G.M., "Biosensing using porous silicon double-layer interferometers: reflective interferometric Fourier transform spectroscopy." J. Am. Chem. Soc., 2005. 127(33): p. 11636-45. Introduced the RIFTS technique as a nondestructive means of characterizing porous multilayers.
《利用多孔硅双层干涉仪进行生物传感:反射干涉傅立叶变换光谱法》介绍了一种RIFTS技术可以用来分析表征多层孔道结构。
13. Thomas, J. C.; Pacholski, C.; Sailor, M. J., Delivery of Nanogram Payloads Using Magnetic Porous Silicon Microcarriers. Lab Chip 2006, 6, (6), 782 - 787. First paper incorporating magnetic nanoparticles and molecular payloads in a porous Si nanostructure.
《使用磁性多孔硅微载体负载纳克分子》,首篇将磁性粒子与多孔纳米硅基材料进行分子负载结合起来的工作。
14. Park, J.-H.; Maltzahn, G. A. v.; Zhang, L.; Schwartz, M. P.; Bhatia, S. N.; Ruoslahti, E.; Sailor, M. J., "Magnetic Iron Oxide Nanoworms for Tumor Targeting and Imaging." Adv. Mater. 2008, 20, (9), 1630-1635. Describes the first synthesis of worm-shaped iron oxide (magnetite) nanoparticles now known as "nanoworms". In a comparative study, shows that nanoworms display superior tumor targeting (both in vitro and in vivo) relative to the more well-known spherical iron oxide nanoparticles. Selected "Best work published in Advanced Materials in 2008" by the Editors.
《磁性氧化铁纳米粒子用于肿瘤靶向和成像》介绍了第一次合成虫状氧化铁(磁铁矿)纳米粒子,现在称为纳米粒子。在一项比较研究中,发现纳米粒子显示出比球形氧化铁纳米粒子更优越的肿瘤靶向性(体内和体外)。这一工作入选了2008年《先进材料》的最佳文章奖。
15. Park, J.-H.; Gu, L.; Maltzahn, G. v.; Ruoslahti, E.; Bhatia, S. N.; Sailor, M. J., "Biodegradable luminescent porous silicon nanoparticles for in vivo applications," Nature Mater. 2009, 8, 331-336. First in-vivo use of intrinsically luminescent Si nanoparticles. Shows that 150 nm-scale porous Si nanoparticles overcome many of the disadvantages of smaller (< 6 nm) inorganic nanocrystals (CdSe, for example). This work is important for its low in vivo toxicity and its demonstration of in vivo imaging with an intrinsically luminescent Si nanocrystal. In 2012, it was selected by the editors of Nature Materials as one of the "landmark articles" published in the journal over the past ten years.
《生物可降解多孔硅纳米粒子在体内的应用》首次在体内使用本质发光硅纳米粒子。结果表明,150nm多孔硅纳米粒子克服了更小(小于6纳米)无机纳米晶体(例如CdSe)的许多缺点。这项工作对其体内低毒性和用本质发光的硅纳米晶体演示体内成像具有重要意义。2012年被《自然材料》杂志编辑评选为《自然材料》杂志近十年来发表的"里程碑文章"之一。
16. Orosco, M. M.; Pacholski, C.; Sailor, M. J., "Real-time monitoring of enzyme activity in a mesoporous silicon double layer." Nature Nanotech. 2009, 4, 255 - 258. Demonstrated immobilization of nanogram quantities of enzyme in a 5 nL volume, and showed that the optical response can be used to quantify enzyme kinetics. The importance of this work is it demonstrated a multifunctional nanostructure used to simultaneously separate and detect products of a biological reaction.
《介孔硅双层膜内酶活性的实时监测》证明了纳米克数量的酶可以固定在5 nL的体积内,并证明了光学反应可以用来量化酶的动力学。这项工作的重要性在于,它展示了一种多功能的纳米结构,可以用于同时分离和检测生物反应的产物。
17. Alvarez, S. D.; Li, C.-P.; Chiang, C. E.; Schuller, I. K.; Sailor, M. J., "A Label-Free Porous Alumina Interferometric Immunosensor." ACS Nano 2009, 3 (10), 3301-3307. First example of porous alumina used as a label-free optical biosensor.
《无标签的多孔氧化铝干涉测量免疫传感器》,首例多孔氧化铝作为无标签的光学生物传感器。
18. Andrew, J. S.; Anglin, E. J.; Wu, E. C.; Chen, M. Y.; Cheng, L.; Freeman, W. R.; Sailor, M. J., "Sustained Release of a Monoclonal Antibody from Electrochemically Prepared Mesoporous Silicon Oxide." Adv. Funct. Mater. 2010, 20, 4168–4174. First demonstration of loading and controlled release of the antibody bevacizumab (Avastin) from a porous SiO2 carrier. Bevacizumab is a common injectable therapeutic for cancer and for age related macular degeneration. Because of their large size and susceptibility to denaturation, antibodies have been difficult to formulate in most other controlled release drug delivery materials.
《从电化学制备的介孔硅氧化物中持续释放一种单克隆抗体》第一次演示了从多孔的二氧化硅载体上装载和控制抗体贝伐单抗(Avastin)。贝伐单抗是一种常见的治疗癌症和年龄相关性黄斑变性的药物。由于它们的体积大,易变性,在大多数其他受控的释放药物输送材料中很难运输。
19. Gu, L.; Ruff, L. E.; Qin, Z.; Corr, M.; Hedrick, S. M.; Sailor, M. J., "Multivalent Porous Silicon Nanoparticles Enhance the Immune Activation Potency of Agonistic CD40 Antibody." Adv. Mater. 2012, 24, 3981-3987. First demonstration of immune system activation by porous Si nanoparticles. Showed the ability of porous Si nanoparticles to act as multivalent hosts to enhance the binding to, and activation of, immune b-cells.
《多价多孔硅纳米颗粒增强了CD40抗体的免疫激活能力》第一次通过多孔硅纳米颗粒激活免疫系统。显示了多孔硅纳米颗粒作为多价宿主的能力,以增强免疫b细胞的结合和激活。
20. Gu, L.; Hall, D. J.; Qin, Z.; Anglin, E.; Joo, J.; Mooney, D. J.; Howell, S. B.; Sailor, M. J., "In vivo time-gated fluorescence imaging with biodegradable luminescent porous silicon nanoparticles." Nat. Commun. 2013, 4, 2326. First example of time-gated imaging of porous Si nanoparticles in-vivo. Demonstrates elimination of interfering light emission from organic chromophores and tissue autofluorescence.
《具有可生物降解的发光多孔硅纳米颗粒的活体荧光定时成像技术》首例多孔硅纳米粒子在体内的定时成像。消除了有机基团和组织自动荧光的干扰。
21. Kim, D.; Zuidema, J. M.; Kang, J.; Pan, Y.; Wu, L.; Warther, D.; Arkles, B.; Sailor, M. J., "Facile Surface Modification of Hydroxylated Silicon Nanostructures Using Heterocyclic Silanes." J. Am. Chem. Soc. 2016, 138 (46), 15106-15109. Introduced a new means to quickly and efficiently modify nanoparticle surfaces using heterocyclic silane reagents.
《利用杂环硅烷类的羟化硅纳米结构表面改性》介绍了一种利用杂环硅烷试剂快速有效地修改纳米粒子表面的新方法。
22. Hussain, S.; Joo, J.; Kang, J.; Kim, B.; Braun, G. B.; She, Z.-G.; Kim, D.; Mann, A. P.; Mölder, T.; Teesalu, T.; Carnazza, S.; Guglielmino, S.; Sailor, M. J.; Ruoslahti, E., "Antibiotic-loaded nanoparticles targeted to the site of infection enhance antibacterial efficacy." Nat. Biomed. Eng. 2018, 2, 95–103. First time a peptide-targeted nanoparticle delivery system was shown to improve efficacy of vancomycin in treating a drug resistant strain of Staph. aureus. Demonstrated in mouse lung and skin infection models.
《针对感染部位的抗生素纳米颗粒可以增强抗菌功效》首次证明针对性的纳米颗粒输送系统可以提高万古霉素治疗耐药菌株的效力。并通过葡萄球菌在小鼠肺和皮肤感染模型中得到证实。
23. Kim, B.; Pang, H.-B.; Kang, J.; Park, J.-H.; Ruoslahti, E.; Sailor, M. J., "Immunogene therapy with fusogenic nanoparticles modulates macrophage response to Staphylococcus aureus." Nat. Commun. 2018, 9, 1969. Using a nanotherapeutic to deliver siRNA that targets cells in the immune system, this paper represents the first time an siRNA therapeutic was fully effective against a lethal bacterial infection of any kind. Demonstrated on a Staph. aureus pneumonia model in mice
《富原性纳米颗粒免疫基因治疗调节巨噬细胞对金黄色葡萄球菌的反应》使用一种纳米疗法来传递针对免疫系统细胞的siRNA,这是第一次证明siRNA治疗对任何形式的致命细菌感染都有效。
24. Kang, J.; Kim, D.; Wang, J.; Han, Y.; Zuidema, J. M.; Hariri, A.; Park, J. H.; Jokerst, J. V.; Sailor, M. J., "Enhanced Performance of a Molecular Photoacoustic Imaging Agent by Encapsulation in Mesoporous Silicon Nanoparticles." Adv. Mater. 2018, 1800512. First example of using porous silicon nanoparticles as contrast agents for photoacoustic imaging. Showed 17-fold improvement over the benchmark molecular imaging standard ICG.
《通过封装在介孔硅纳米颗粒中的分子提高光声造影剂的性能》首次使用多孔硅纳米颗粒作为光声成像的对比剂。与基准的分子成像标准ICG相比,有17倍的提高。
25. Zuidema, J. M.; Kumeria, T.; Kim, D.; Kang, J.; Wang, J.; Hollett, G.; Zhang, X.; Roberts, D. S.; Chan, N.; Dowling, C.; Blanco-Suarez, E.; Allen, N. J.; Tuszynski, M. H.; Sailor, M. J., "Oriented Nanofibrous Polymer Scaffolds Containing Protein-Loaded Porous Silicon Generated by Spray Nebulization." Adv. Mater. 2018, 30, 1706785. Important because it demonstrated the ability to formulate sensitive protein therapeutics into common drug delivery polymers without substantial degradation of activity.
《由喷雾雾化产生的富含蛋白质的多孔硅材料的纳米纤维聚合物支架》该文章证明了在不显著降低活性的情况下,能够将敏感的蛋白质疗法应用到普通的药物输送聚合物上。